Testing Upgraded CBRS Equipment and
Updated Coverage Area
Open Broadband recently updated the equipment on silos and towers in Efland, Cedar Grove, and Schley. The goals included improving coverage, speeds, and wireless signal reliability. The new equipment is the latest technology available for long-distance, high-speed Internet supporting both our Line of Sight, and Non Line of Sight connections to help get coverage through the tree canopy.  A big Thank You! to those of you that are early adopters of the new technology, and to those of you that selected our cellular data product as a solution while waiting for fixed-wireless to reach your address. As recently reported by the
Friday Institute
, "It will take a portfolio of technologies to connect every resident of the state."
Our interactive map below, has been updated to reflect where we have been able to serve customers and confirm test points with the latest technology. Check the map (
link
) to see if your home is likely serviceable.
Map Showing Service Area in August 2021 
Link
Blue Area: If your address is in the blue area then we should test to see if your home is currently serviceable.
Note: Some homes not in blue will be serviceable and some homes in the blue area won't be serviceable, but this does show the general coverage area.
Follow Us on Social Media 
Here is how we use social media to share news:
Facebook is used for real-time updates about issues and we will respond to chat messages. https://www.facebook.com/openbbnet
@openbbnet
LinkedIn is used for company announcements like awards we receive and industry insights.
Open Broadband LLC
Twitter is used for near daily posts showing images from our installs, links to articles of interest to our customers, and the latest news about our company.
@OpenBBNet
Below are pictures and posts from our social media relating to Orange County.
Top picture shows an installation with trees between the tower and the house.
Second row left picture shows testing equipment.
Second row right shows work on the Dorsett Silo, if you have a Silo with power and want to be a hub location let us know.
Third row shows how our customers sometimes need to install a pole on their property in order to get signal. This customer was able to get >70 Mbps download by installing the pole.
The bottom row shows the beautiful sky over our equipment on another silo in Orange County.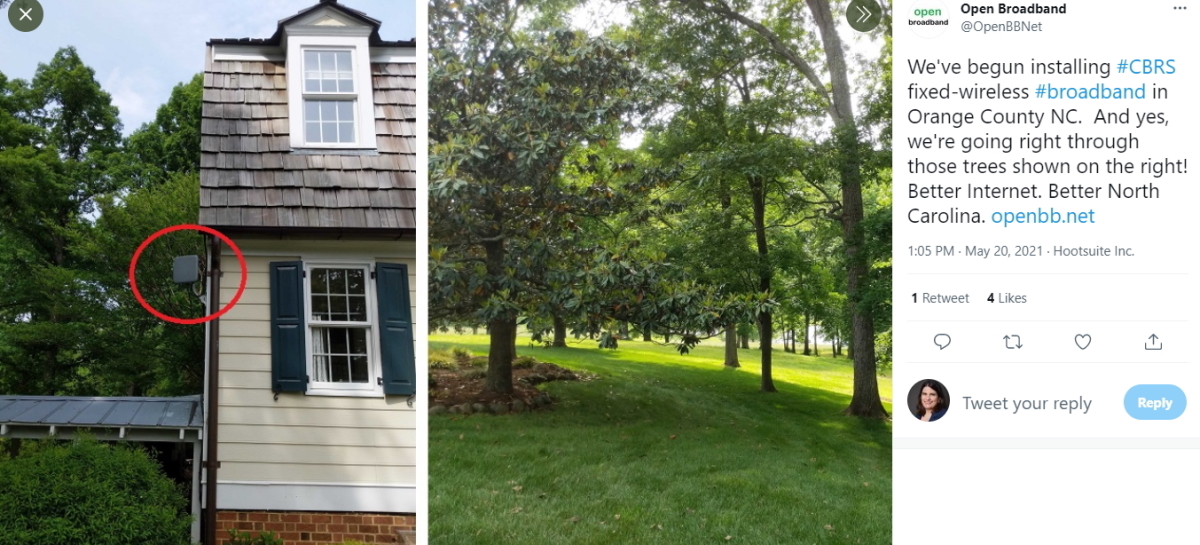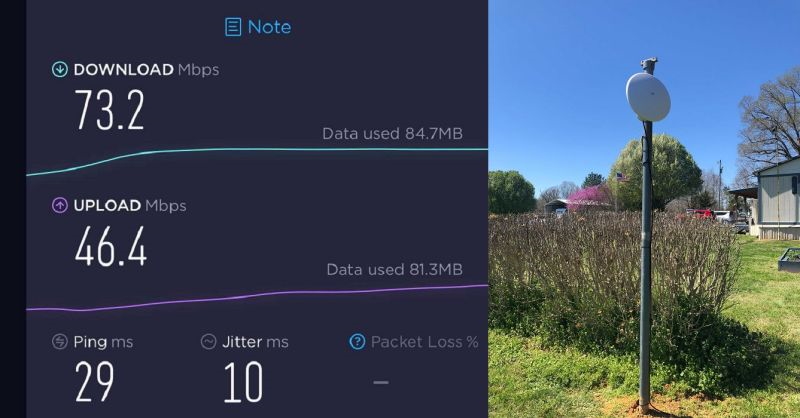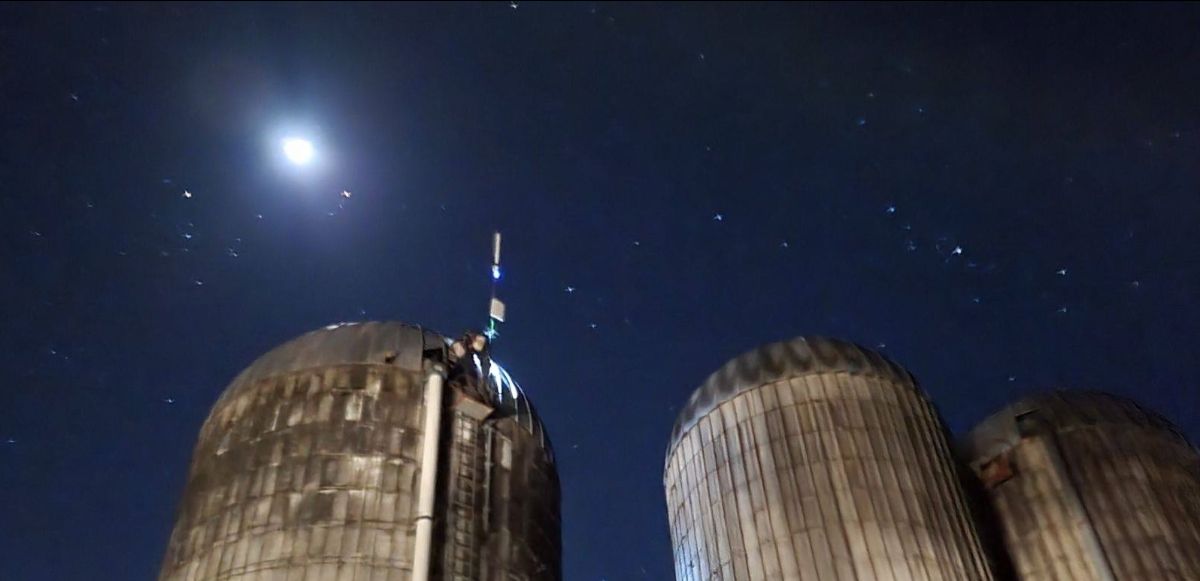 Streets with Customers
Adams Pl
Ajack Latta Ave
Altman Rd
Bane Rd
Bend Ct
Birdsong Ln
Blue Jay Way
Boone Village Trl
Brookhollow Rd
Carr Store Rd
Caviness Jordan Rd
Clark Farm Rd
Coleman Loop Rd
Covey Creek Rd
Curtis Bane Rd
Dalton Dr
Downs Dr
Edmund Latta Rd
Efland Cedar Grove Rd
Everfield Ln
Executive Ct
Faucette Mill Rd
Fern Creek Ln
Florasaline Drive
Frank Perry Rd
Gwendolyn Rd
Halls Mill Rd
Hawkins Rd
Henry Meadows Ln
Highland Farm Rd
Hurdle Mills Rd
Jessie Ln
Jordan Oaks Dr
Joshua Tree Ln
Keldcarreg Ln
Kentcie Ln
Lattimore Dr
Laurel Ln
Lawrence Rd
Lebanon Rd
Lees Chapel Rd
London Ln
Millstone Rd
Mincey Rd
Mountain Ln
NC-57
NC-86
Oak Ln
Old Stone Rd
Olin Rd
Ormond Rd
Parc Jardin Dr
Pentecost Rd
Phelps Rd
Pickard Meadow
Planters Way
Poplar Ln
Powder Mill Rd
Red Hat Rd
Redmond Crossing
Riverview Dr
Roberts Creek Dr
Rosena Ct
Schley Rd
Setter Ln
St. Marys Rd
Thomas Berry Way
Tilley Rd
Trevor Ct
Vista Wood Dr
Walnut Grove Church Rd
Washington Dr
White Oak Farms Rd
Wilkerson Rd
Withers Way
If your home isn't currently serviceable and you can't wait for us to get to your location, we offer a cellular solution for home Internet.
Prices start at $149.99 a month with a 14 day trial period.
See details here:
https://openbb.net/news/option-for-those-on-the-broadband-waitlist/
Open Broadband Numbers and Links
24×7 North Carolina based Technical Support: (833) 880-9968
General Information: (980) 246-8989
Billing Questions: (980) 246-8989
Link to New Welcome Packet: (
link
)
Link to Update Billing Information: (
link
)
Company Website: 
openbb.net
Company e-mail:
[email protected]
New Study Examines Internet Traffic Patterns and Bandwidth Requirements (ncta.comJuly 14, 2021) (
link
)
Site Survey Process: How Our Equipment Works 
The equipment that we use to deliver high speed internet requires specific conditions. We place equipment onto water towers, cell phone towers, and other tall structures. Placing our equipment high in the air helps us to broadcast our signals over the trees in our community. The main factor required for us to provide you with internet service is unobstructed line-of-sight between your home/business and the equipment we have placed on one of the tall structures mentioned before. If there are trees, buildings, or other objects in the path of our signal we are not able to deliver service to a location.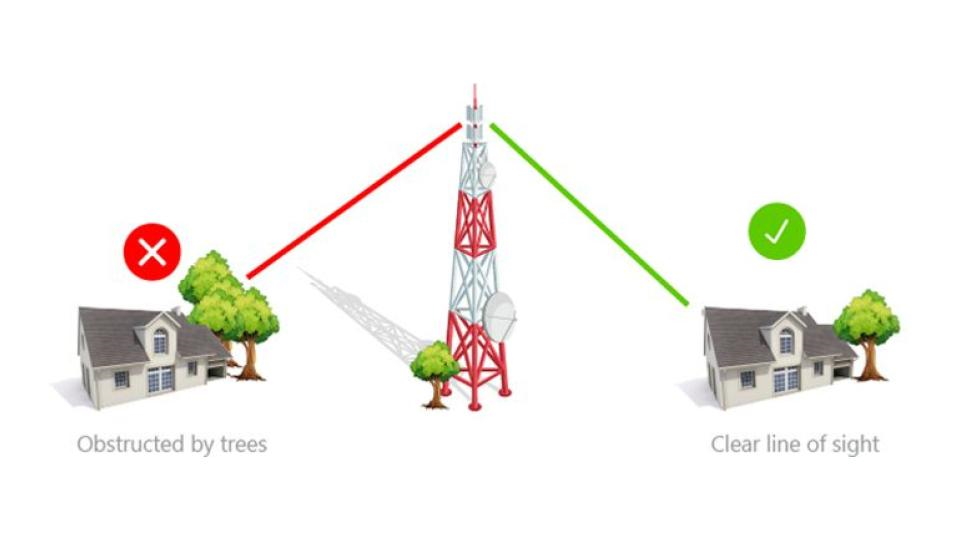 What is a Site Visit?
When we come out to conduct a site visit, one of our team members brings a portable version of our equipment to your home or business. We use that equipment to test different areas of your yard, and sometimes your roof. We are testing to see if our portable equipment can communicate with the equipment that we have on the tall structures around the county.
When we perform our scans we are checking to see if we can receive strong enough signal between our transmitting equipment and your property. There are a few possible outcomes from these scans:
You DO have line of sight and we are able to provide you with service
You DO NOT have line of sight and we are not currently able to provide you with service
You do not have line of sight; but if you place an elevation point high enough, like a pole, on your property, then we will be able to provide you with service.
You do not have line of sight to our current infrastructure, but perhaps a home or other building does have line of sight to our equipment and to your property. If so, we could use that location as a HUB.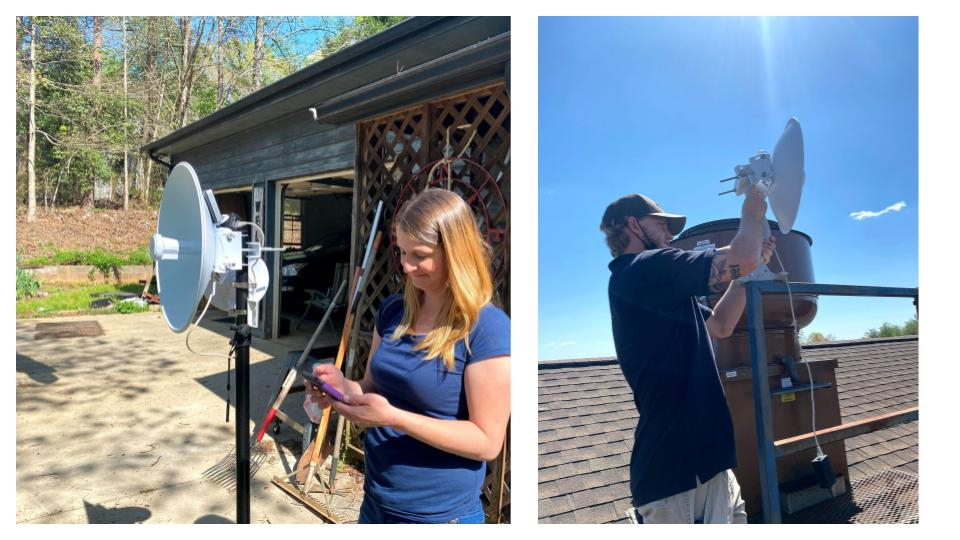 Leslie and Bronson performing site tests from the ground and from the roof. Note: Most locations won't require a test from the roof.
What is a Hub or MicroPoP?
A HUB or MicroPoP is a smaller version of our tall distribution sites. We can use just about any structure with line of sight to our other equipment to provide service to the properties around it. This helps us navigate trees, hills, and other obstructions. If your home or business isn't able to receive service, but you know that one of your neighbors does have Open Broadband service you can help us by having a conversation with them about becoming a HUB.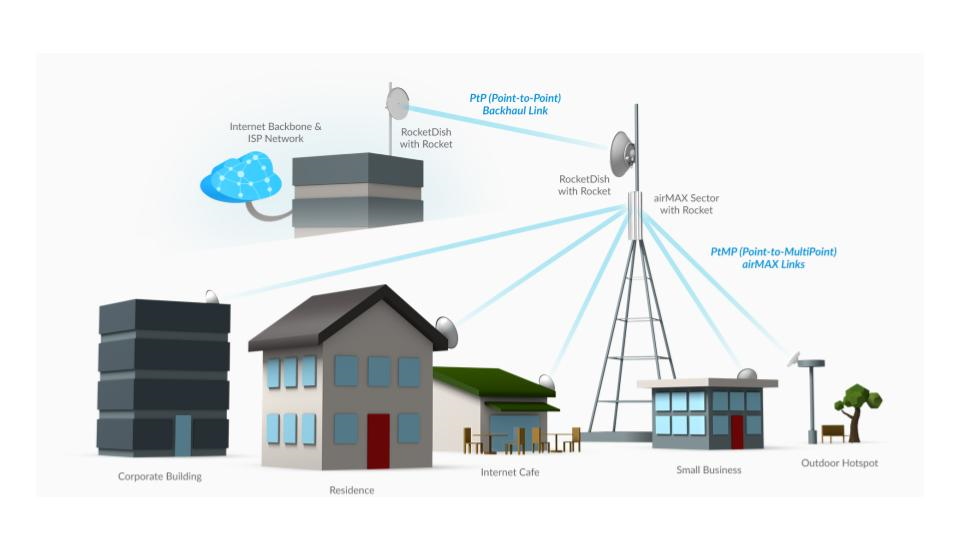 Open Broadband News
Now serving Greenville County, South Carolina in addition to 13 North Carolina counties.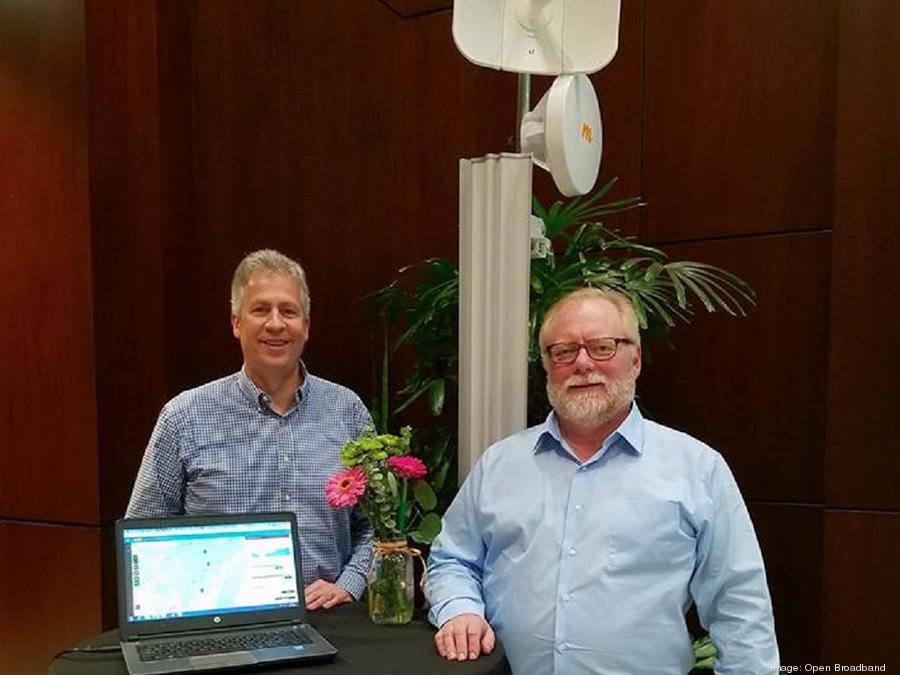 Open Broadband has expanded to provide service in Upstate South Carolina. We are also in the process of expanding to provide service in Virginia. Here is a 
link
 to an article about the SC expansion.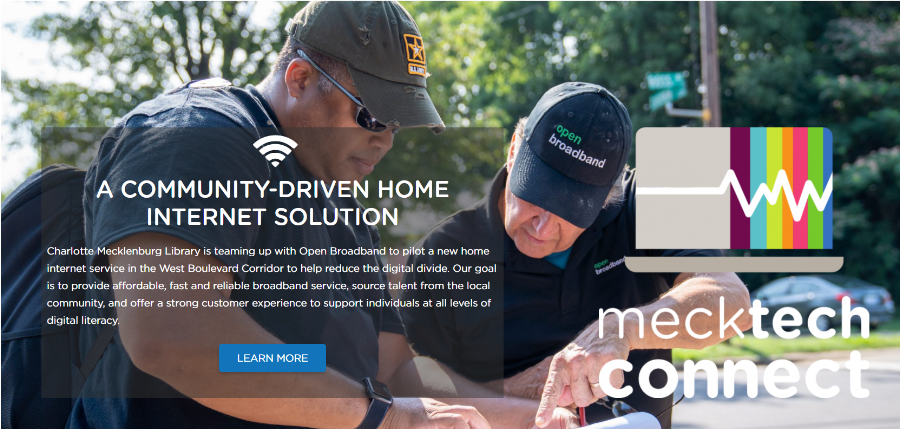 Open Broadband provides a variety of solutions in the Charlotte area including Gigabit fiber broadband to Innovation Centers/ Co-Working Spaces, Wi-Fi zones with Analytics for housing communities, and we are now teaming with the Charlotte Mecklenburg Library to pilot a home Internet service in the West Boulevard Corridor.
Click 
link
 for more information about this project.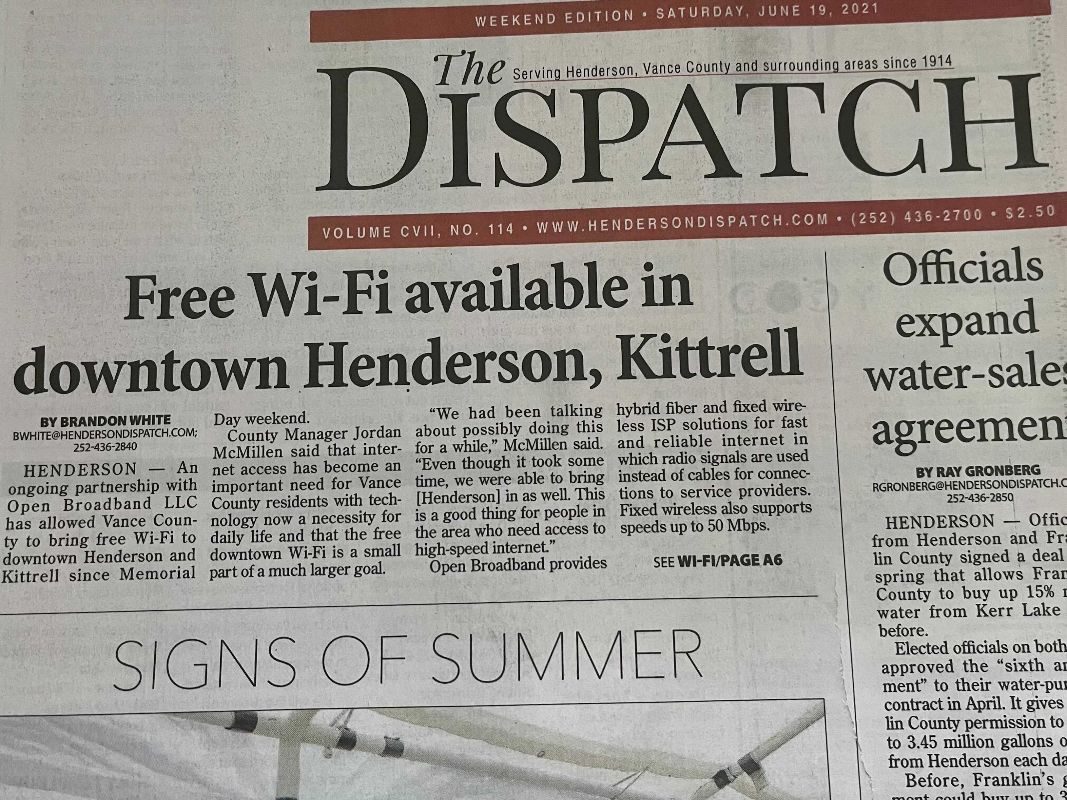 Open Broadband Word Search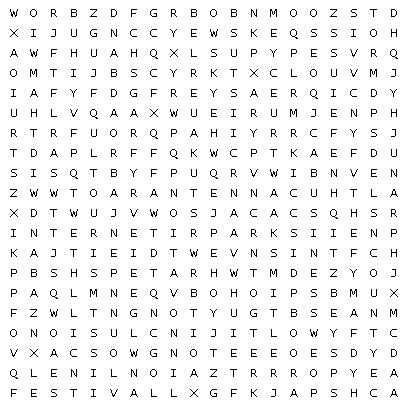 Open     Broadband     fast     Internet     Wi-Fi
business     residential     online     tower     hub
restaurants     tourism     homework     zoom     church
innovation     town     festival     city     county
Digital     Inclusion     Equity     bandwidth     wireless
antenna     router     net     parks
Are You Looking for a Local Part-Time Job?
We are interviewing and hiring entry-level local Internet service testers (see 
job description
). Interested applicants should email a resume to 
[email protected]
 for consideration.
Links to Previous Newsletters