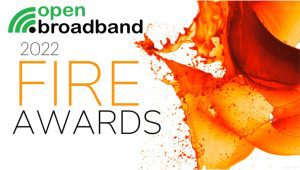 Meet the finalists in the 2022 Charlotte Inno Fire Awards program
Full story by the Charlotte Business Journal
here
.
November 16, 2022
Open Broadband is excited to be included in the third annual Inno Fire Awards which honor 25 local startups, entrepreneurs, tech firms, and organizations that are simply "on fire."
Factors such as notable scale, product or service launches, and overcoming economic challenges have not only made these companies resilient but inspired customers and supporters along the journey.
The article describes that this year's list was assembled from public nominations, expert input, and editorial coverage. The winners in each category will be revealed at an in-person event on Dec. 5, 2022, with both winners and finalists highlighted in a CBJ special report coming out on Dec. 16.
Here are the 2022 Inno Fire Awards finalists in our category:
Software & Innovation (up to five years old)
Contractor Growth Network
Dualboot Partners
MyWorkChoice
Open Broadband
PetScreening
StreetFair
Undergrads