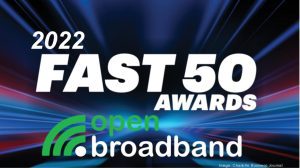 These Charlotte-area companies are in the running for CBJ's Fast 50 Awards program
Full article posted in the Charlotte Business Journal
here
CBJ highlights companies that are on a hot streak through the signature Fast 50 Awards program. Nominations provided financial documentation to be evaluated by accounting firm CliftonLarsonAllen, which ranked participants based on revenue growth over three years.
Eligible companies must have completed three full years of operation by the end of 2021 and logged sales of at least $1 million that year. They are privately held corporations, proprietorships or partnerships — not subsidiaries or divisions — that are based in the greater Charlotte region.
The ranking will be revealed during an awards event on Dec. 1  and published in a CBJ special report on Dec. 2.
Here are the 2022 Fast 50 contenders, in alphabetical order:
4TEKGear.com
Aegis Logistics
Airwavz Solutions Inc.
Armstrong Transport Group
Aruza Pest Control
Broad River Retail
BuildingPoint Southeast
Carolinas Dream Team
City Wide Exterminating
Contractor Growth Network
Croixstone Consulting
Dry Otter Waterproofing
Dualboot Partners
Ekos
Elevate Digital
Environmental Service Systems
FirstLight Home Care of Greater Charlotte
Galasso Learning Solutions
Hylaine
Impact Marketing of NC
Jackrabbit Technologies
JLPollackCPA
Let's Talk Interactive
Lightserve Corp.
Loan Pronto Inc.
Lumaverse Technologies
McCray Griffin Corp.
McFarland Construction
MedChat
MigWay
NJR Construction

Open Broadband

Perry's Diamonds & Estate Jewelry
PetScreening
Pinnacle Solutions Group
Plancentric Financial Group
PresPro Homes
Prochant
Pursuit Search Group
QC Kinetix
Renu Energy Solutions
Riverstone Logistics
Shred America
Springdale Custom Builders
Team Auto Group
The Redbud Group
Tusk Partners
Undergrads
Urban Design Partners
Zapps Wholesale